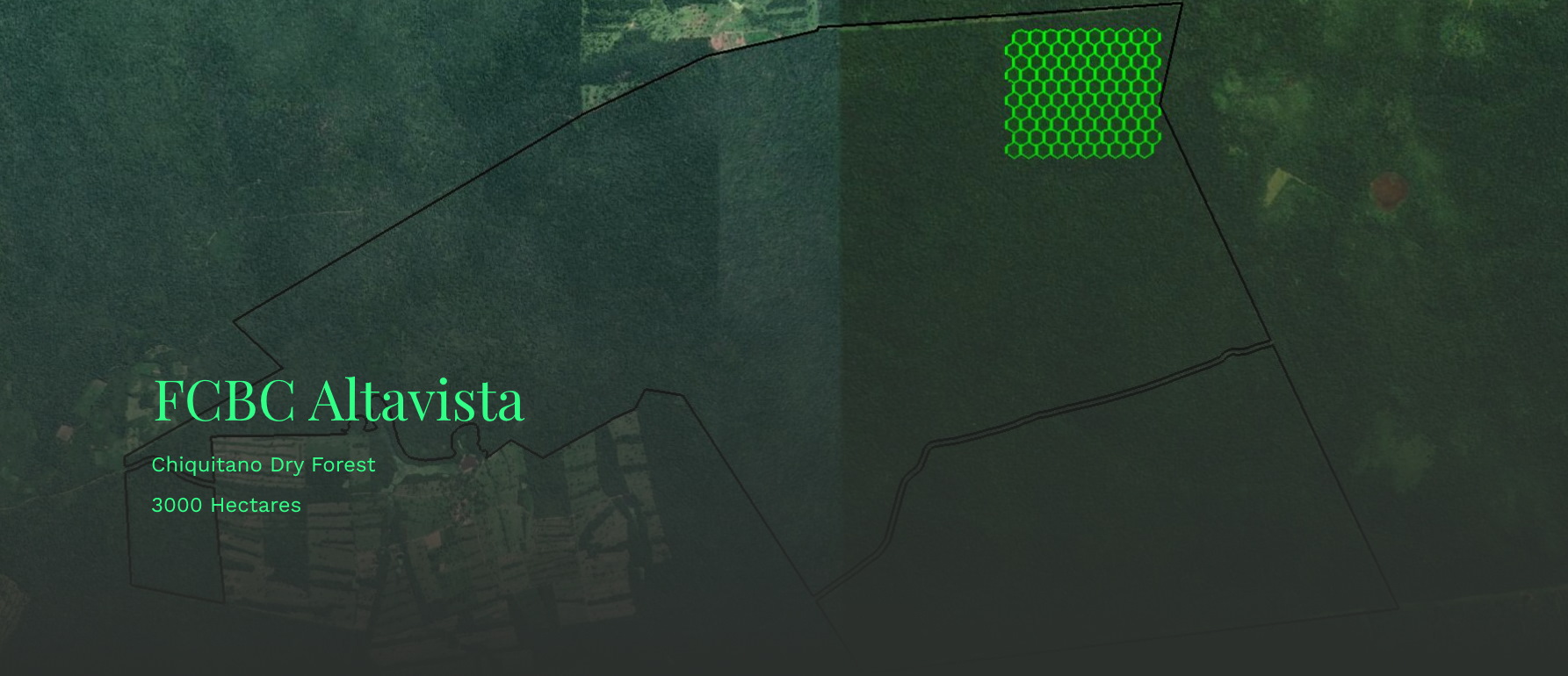 Steward's Area
key information

CO2 Stored:
318300 Tonnes is the approximate amount of CO2 stored in this area

Type of forest:
The largest and best-preserved tropical dry forest in the world

Key Species:
Home to hundreds species including the Jaguar, Silk Floss and Wild Pig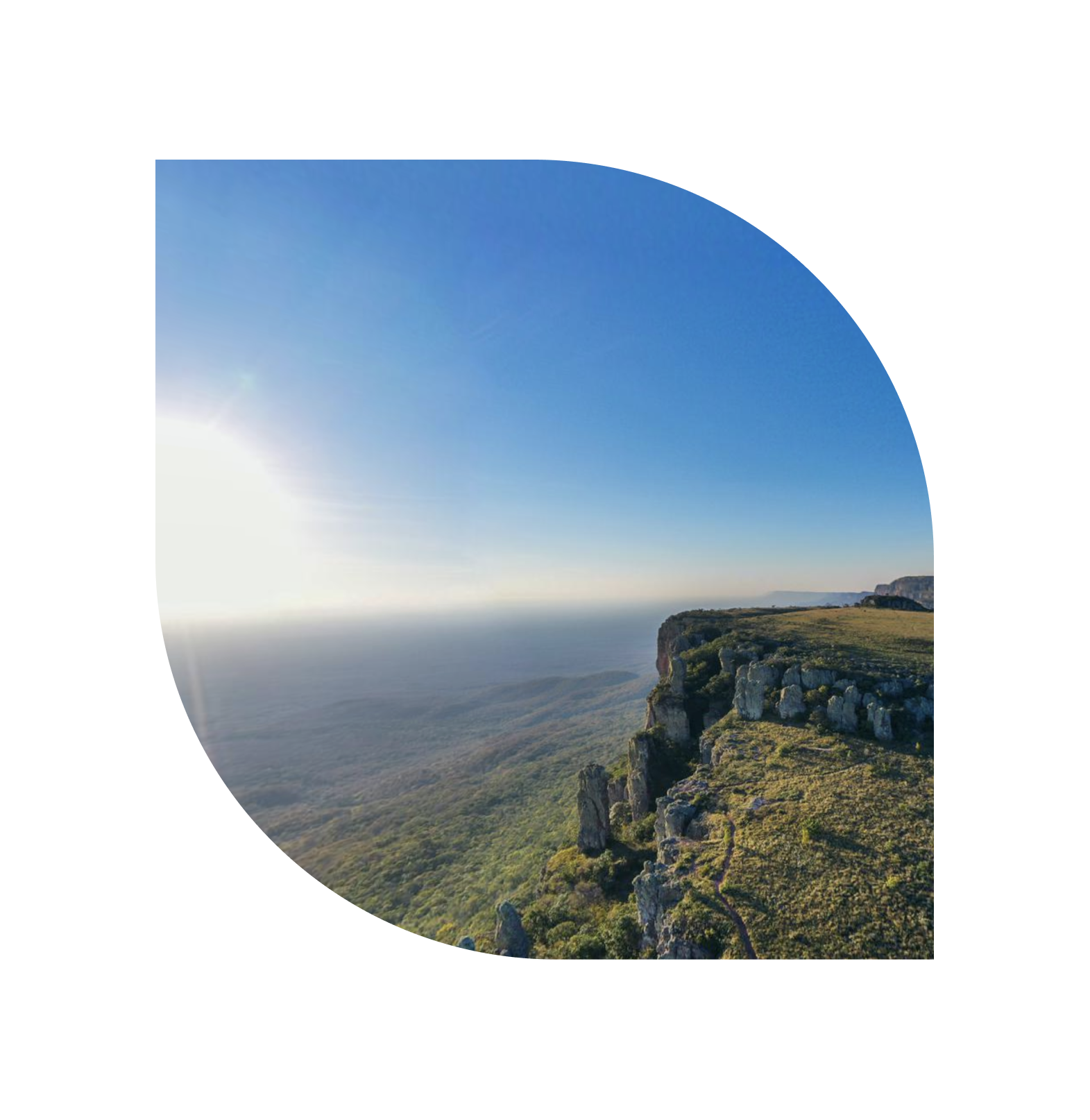 Our History
Fundación para la Conservación del Bosque Chiquitano (FCBC) is a non-profit organization established in 1999 by a cooperative agreement reached between several nature conservation organizations and two multinational companies. The primary reason for this alliance was to display a long-term program to contribute to biodiversity conservation and sustainable conservation of biodiversity and the sustainable development of the Chiquitano Forest ecoregion and related ecosystems.
Organisation type: NPO
Head Quarter: Santa Cruz de la Sierra
Established: 1999
Joined Nature-DAO: 2022
Website: fcbc.org.bo (in Spanish) translation



In partnership with NatureDAO we are committed to change the equation on protecting the forest, by establishing a new model to create income from sustainable sources, respecting and unlocking the value of nature.
Preserving the rights and values of nature
FCBC run programs and projects of different scales and durations in most of the Chiquitano region. The team of fifty professionals has the vision to achieve a healthy Chiquitano forest that contributes to the well-being of society as a result of its commitment to the rights and values of nature, for which they collaborate witha considerable number of other national and foreign organizations, enhancing its actions and supporting the strengthening of the environmental sector in Bolivia.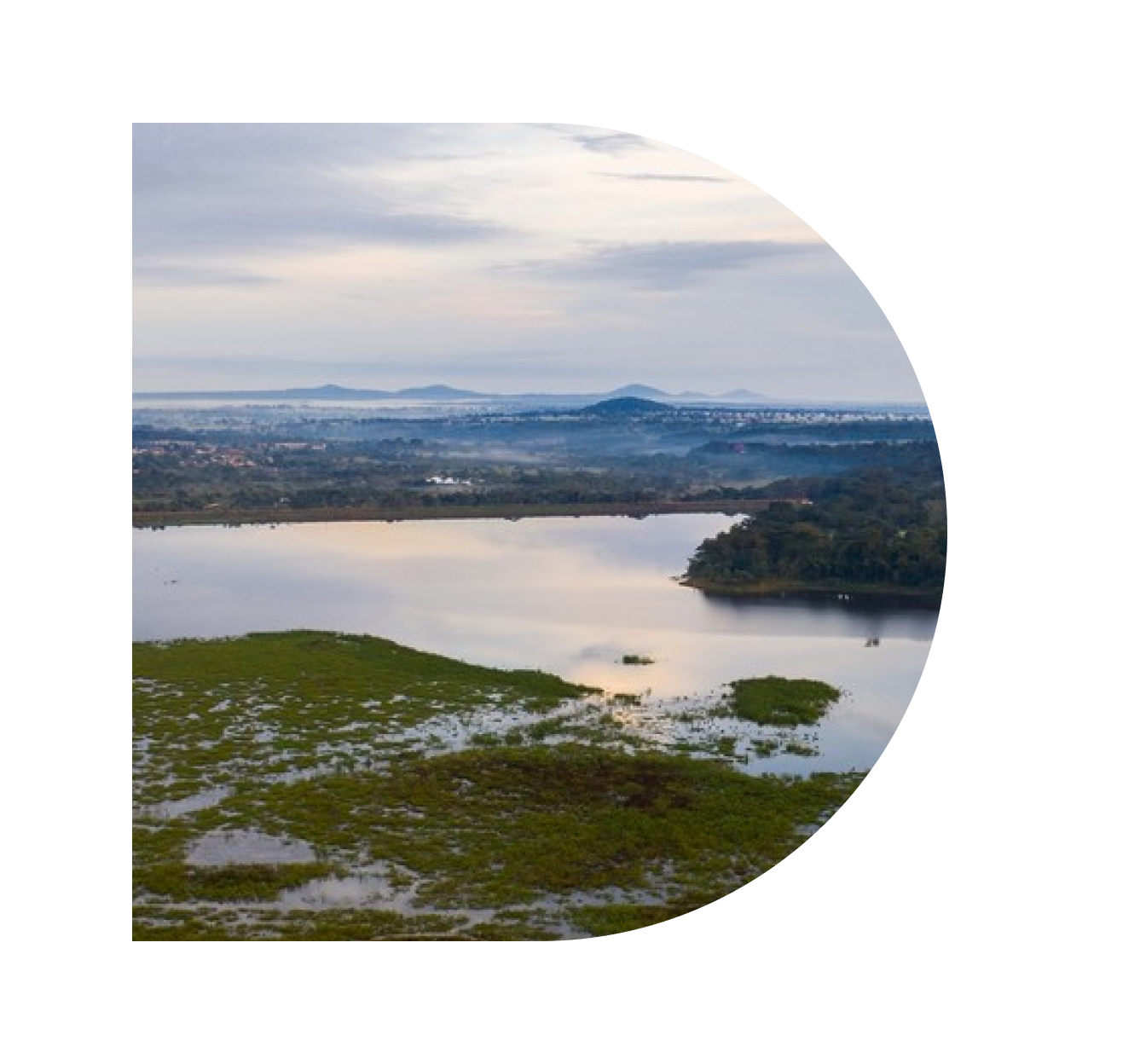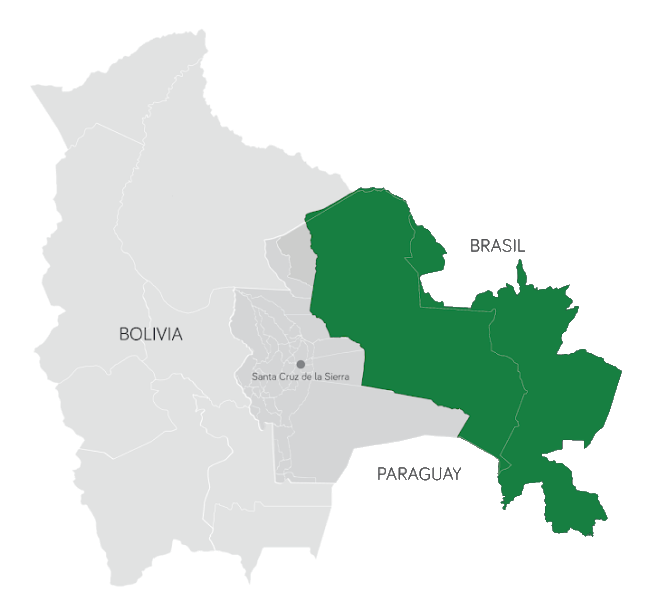 Ecoregion
The Chiquitano Dry Forest comprises an ecoregion that extends almost entirely in Bolivia, and to a lesser extent in northern Paraguay and western Brazil. With an extension of more than 24 million hectares, it is the largest and best-preserved tropical dry forest in the world . Besides being home to about 180,000 people, including the indigenous people, the Dry Forest contributes to two of South America's great water basins: the Amazon and the Paraguay-Plata. The dynamics of the Gran Pantanal of Bolivia and Brazil and its influence in Paraguay depend on the conservation status of this ecoregion.
The Alta Vista Tropical Dry Forest Study Center
The FCBC owns the Alta Vista Tropical Dry Forest Study Center, which has 3360 hectares of which more than 2000 correspond to well-conserved forests.
The Alta Vista Study Center is a demonstrative model of regenerative practices for agriculture and cattle ranching, where constant research is made in order to improve and teach better management practices.
All FCBC projects have a cross-cutting component that seeks to achieve a balance in the relationship between people and nature, always focusing on their three main areas of activities, conservation, sustainability, and forest recovery.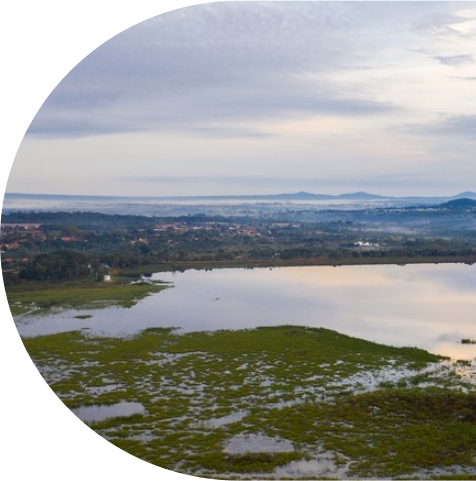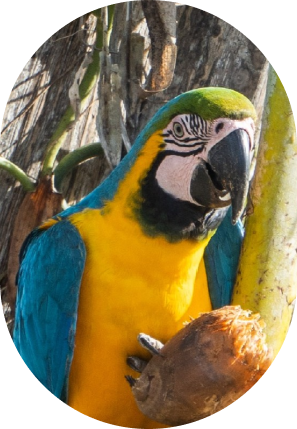 Conservation
Out of the 3,600 hectares, more than 3,000 correspond to well-conserved forests.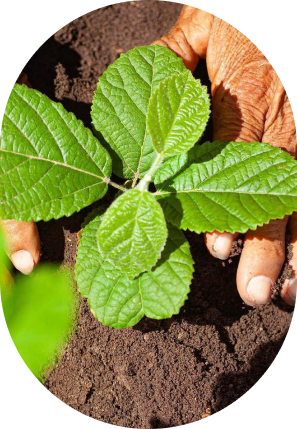 Sustainability
About 420 hectares out of the 3,600 that constitute the forest are currently used for sustainable (regenerative) cattle ranching activities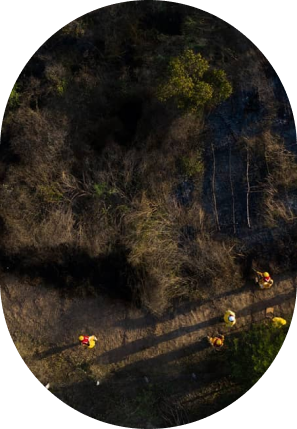 Forest Recovery
The tropical dry forest of the Chiquitania in Bolivia has one of the highest deforestation rates on the planet, at 250,000 hectares/year.